Musician Brendon Thomas has rare freedom on guitar that's reminiscent of the 60's and 70's, shredding without a care in the world is simply a delight to behold.  His onstage flair and musical expression makes him the perfect front man for New Zealand band, 'Brendon Thomas and the Vibes' who broke onto the scene by becoming the first band ever to make it to a final in X-Factor New Zealand in 2015.
With influences including Jimi Hendrix, Led Zeppelin, Cream, John Mayer, Stevie Ray Vaughan, Pink Floyd, The Beatles and The Who there is not doubt Brendon is doing what he was born to do, sharing his love of music with the world and doing it with 'crazy cool style' touring relentlessly.
We are stoked Brendon uses a McPherson Stompboxes hand made custom boost pedal, which we've customised to suit his sound, personality and style.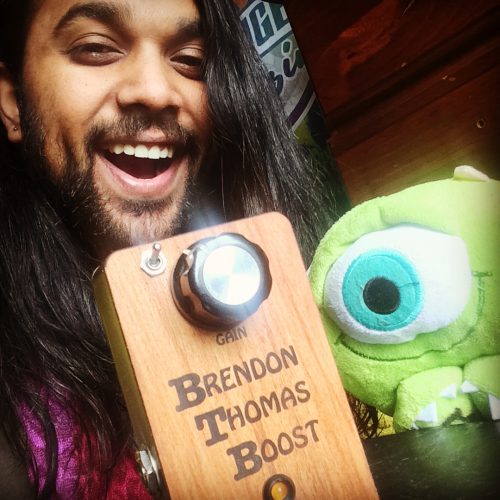 Thank you for choosing McPherson Stompboxes