Description
Our Flux Boost™ is a powerful tone enhancing tool 
With its intuitive tone shaping options, the Flux Boost™ lets you push your playing out of the most dense mix for a sweet transparent boost that can be tailored to your needs
Inside are three separate Boost circuits :
Special Body Boost circuit : For fattening up that tone without the flubb!

Tight Boost : Great for pushing amps/pedals into natural break up without muddiness

Fat Boost : Fullrange booster, crystal clean and transparent. When you want you same tone only louder
The Body Boost circuit is independent and can be blended with the Tight or Fat Boost to create your own custom tone.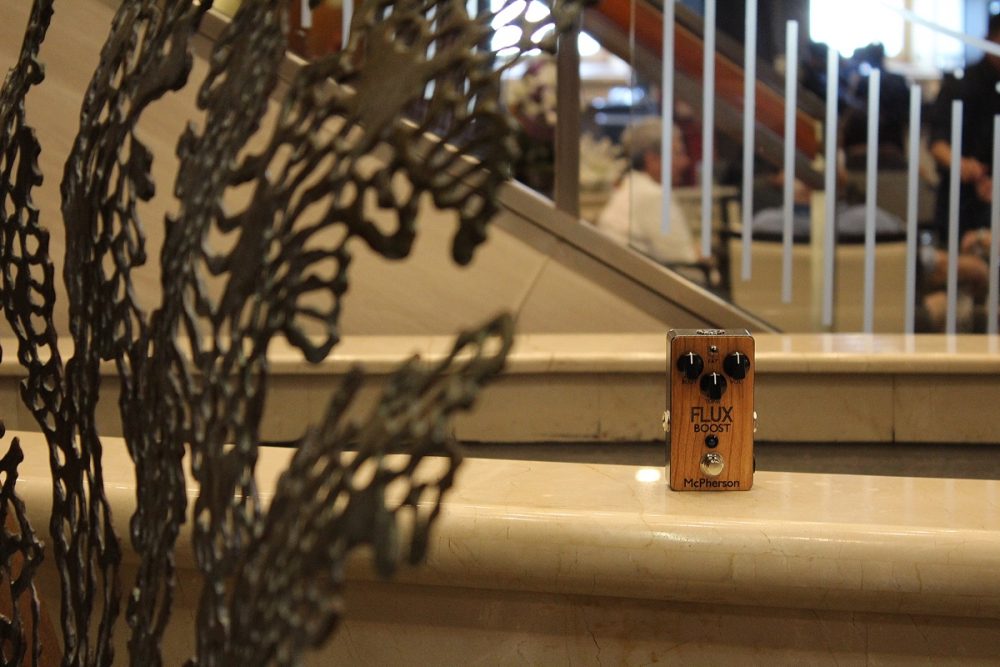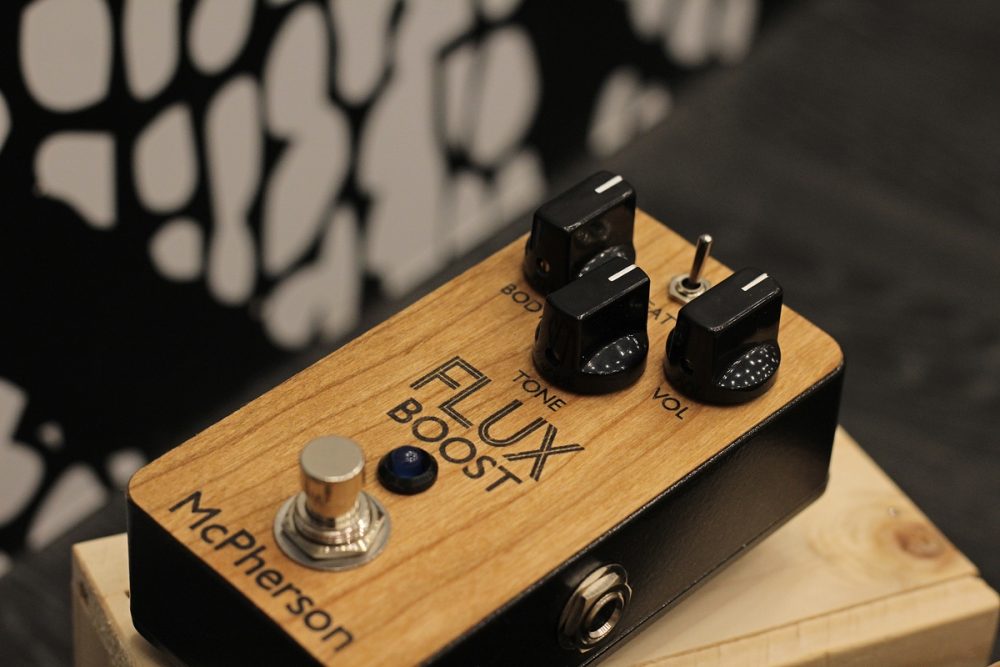 Controls
Body : This controls the level of the Special Body Boost circuit. The tone is boosted naturally across a specific frequency range which gives your pickups a fatter "overwound" tone.
This can turn your single coils into fat, overwound pickups or even approach humbucker territory. Humbuckers get even fatter for a really hot meaty tone, without the low end flubb!
Vol : Controls the output volume of the Tight Boost or Fat Boost (selected via switch). There is a massive amount of output on tap to drive your amp into saturation or just bump you up in the mix to get your solos out front.
Tone : From warm and wooly through to crystal clear, this control is perfect for fine tuning your tone.
Fat switch :  This switch selects between the Tight Boost or Fat Boost circuits.
" The Flux Boost™ is in a class of it's own, I've never found a boost that gives so much life to my tone and is so easy to adjust to different guitars, even sounds great on my acoustic! "
Features
Unique all analog design

Huge headroom, can run from 9 to 18VDC

Easy to customise to your rig

Output Phase synchronisation : Essential for stereo setups and some effects loops

Quality components used throughout

True Bypass switching

Unique All Analogue point to point hand wired circuit

Standard 3 Year warranty (conditions apply)
International orders must be paid via Paypal
This unit must only be powered by a regulated 9 or 18VDC negative centre (Boss Style) power supply (not included). These units do not take batteries.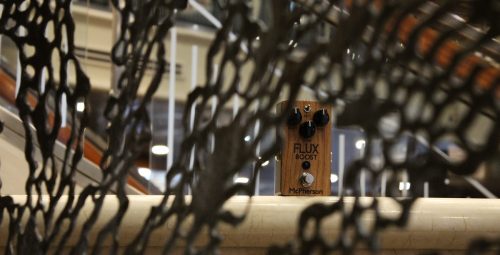 McPherson Stompboxes are handcrafted to the highest standard in New Zealand.