Description
" A super transparent compressor that you can just leave on "
Our Omni Compressor™ is a powerful studio grade compressor in a very easy to use stompbox format.
The unique parallel compression, independent Wet + Dry mix circuit is rare in stompbox compressors. It gives an extended range and level of control needed to adapt to different musicians requirements giving very organic results and low noise floor.
The addition of our Custom Boost circuit is a very natural accompaniment allowing your solos to push through the mix or drive your amps front end.
A great compressor is the secret weapon in many legendary guitarist rigs, it can bring out the best your tone and playing. Our Omni Compressor™ not only does great things for your tone but it also makes your guitar feel great to play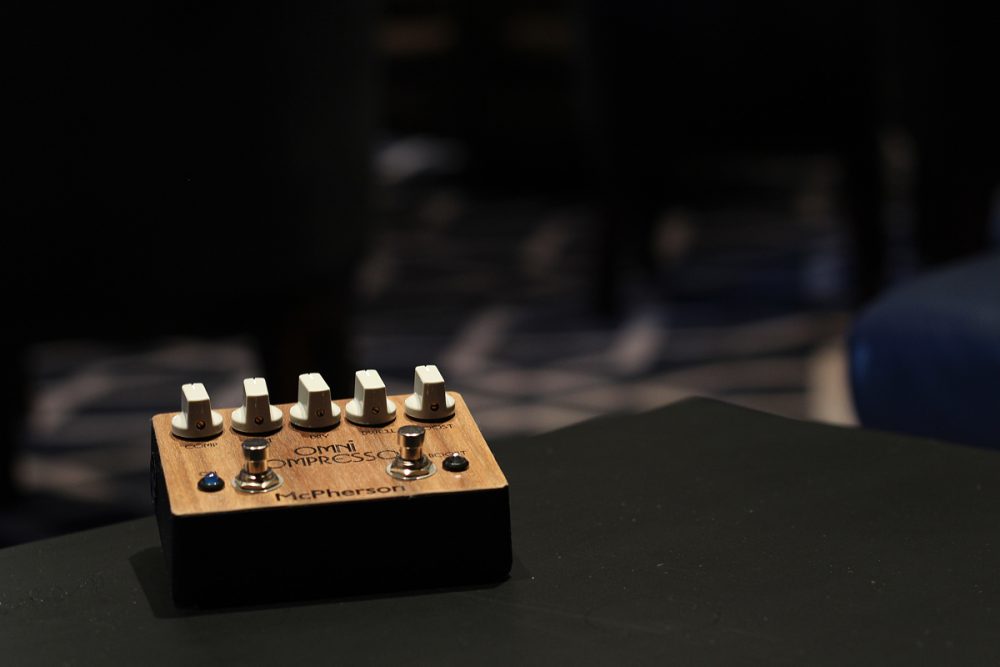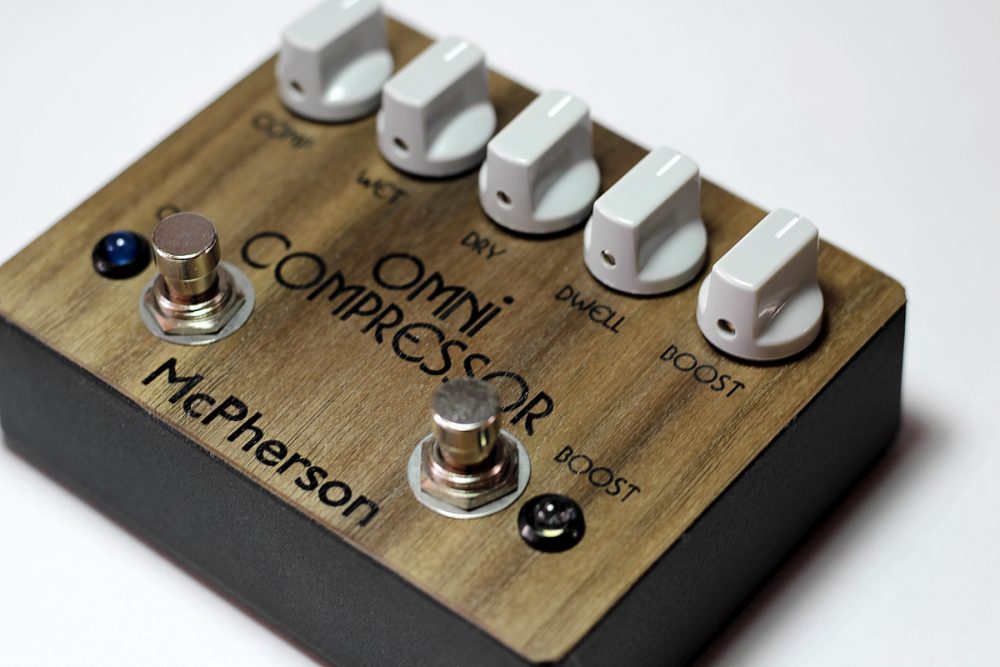 Controls
Comp
Sets the required compression amount from zero to maximum squeeze.
Wet
This is the volume control for the compressed signal
Dry
The volume control for the unaffected signal from zero through to unity
Dwell
Changes the compressor release character from a modern snappy comp through to a syrupy vintage style comp.
Boost
Sets the amount of boost you require, this control becomes active when the Boost foot switch is pressed
" Independent Wet & Dry controls gives total command over the dynamics "
Features
Output Phase synchronisation : Essential for stereo setups and some effects loops

Super quiet, transparent compression circuitry

Unique parallel compression circuit with separate wet & dry controls

Quality components used throughout

True Bypass switching

Unique All Analogue point to point hand wired circuit

Standard 3 Year warranty (conditions apply)
International orders must be paid via Paypal
This unit must only be powered by a regulated 9VDC negative centre (Boss Style) power supply (not included). These units do not take batteries.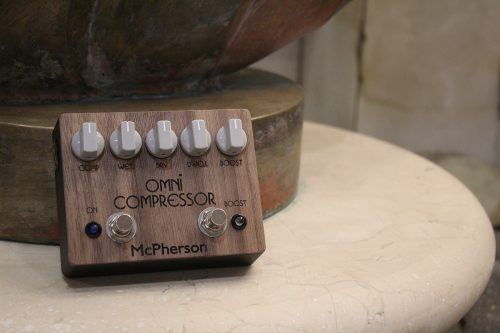 These demo's are of our older Black Op Compressor™ which is a very similar design to the Omni compressor™
McPherson Stompboxes are handcrafted to the highest standard in New Zealand.