Description
" The Evolution Overdrive™ is aggressive and raw with a nice bite " 
Aggressive, raw but also organic and sweet, the Evolution Overdrive™ is the sort of pedal that can fit in with any musician's rig.
Inside is a quad stage, soft clipping, all analog engine that creates a super rich and detailed Overdrive with a massive range.
A low gain booster, bluesy overdrive, thick aggressive lead tones, tight heavy rhythm, cutting face melting shred, the Evolution Overdrive™ has a lot to offer in such a easy to use package.
No matter what your style is the Evolution Overdrive™ can  evolve into what you need it to be and sound great!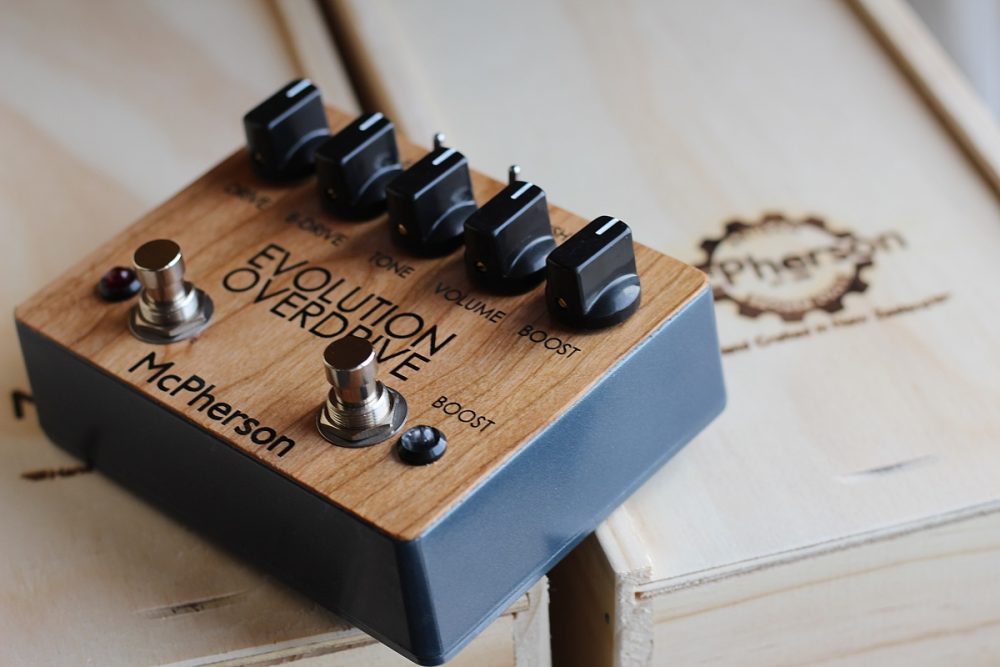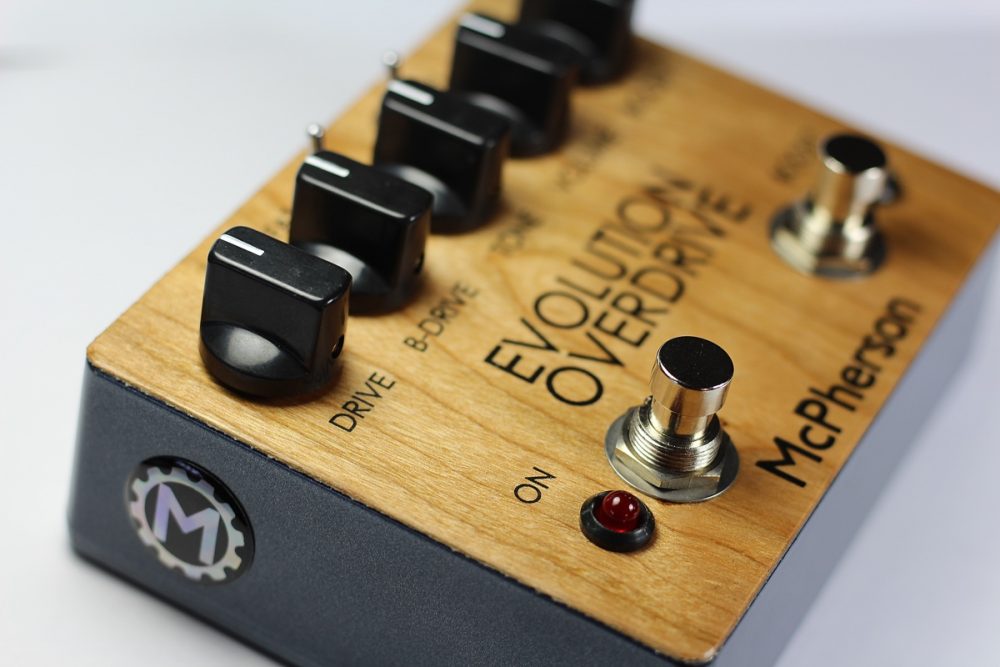 Controls
The left footswitch engages the pedal, while the right footswitch engages our Zero Loss™ Boost circuit.
This unique circuit does not affect your tone when engaged, and provides loads of real overall output set by the boost knob.
When the boost circuit is engaged, the Drive control is turned off and the B-Drive control is simultaneously turned on. This means you can have a completely independent drive setting for the boost, letting you have more (or less) drive saturation when the boost is engaged.
The Fat switch selects between two separately voiced modes.
The first mode is voiced for a clearer, tighter sound while the second is thicker + a little more powerful in the low end.
Engaging the Push switch adds another level of drive, giving more sweet sustain and higher saturation levels.
" A huge range of easy to find tones to suit your individual style "
Features
Truly Handmade one at a time

Quality components used throughout

Great tonal range from sweet low gain to crushing saturation

Zero Loss™ Boost Circuit

True Bypass switching

Unique All Analogue point to point hand wired circuit

Standard 3 Year warranty (conditions apply)
International orders must be paid via Paypal
This unit must only be powered by a regulated 9 or 18VDC negative centre (Boss Style) power supply (not included). These units do not take batteries.
McPherson Stompboxes are handcrafted to the highest standard in New Zealand.