Description
Our Zero 11™ is a unique one of a kind all analogue 100% clean booster.
With its intuitive tone shaping options, the Zero 11™ lets you push your playing out of the most dense mix for a sweet transparent boost that can be tailored to your needs
Inside are three separate Boost circuits :
Special Broadband Mid Boost circuit : For fattening up that tone without the flubb!

Tight Boost with bite : Great for pushing amps/pedals into natural break up without muddiness

Fat Boost : Fullrange booster, crystal clean and transparent. When you want you same tone only louder
These can be used independently or blended to create your own unique sound.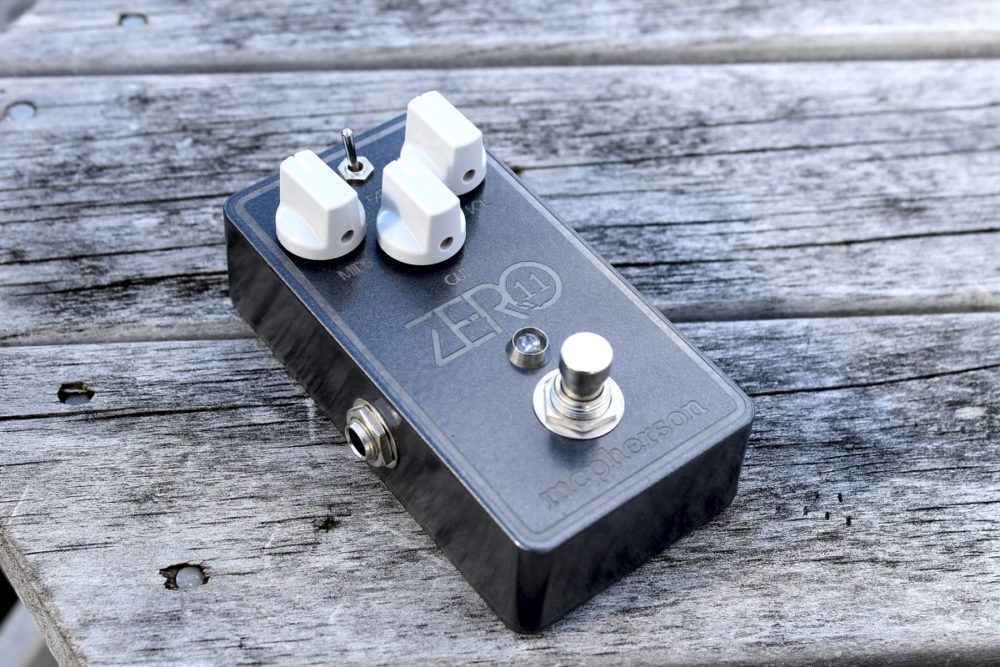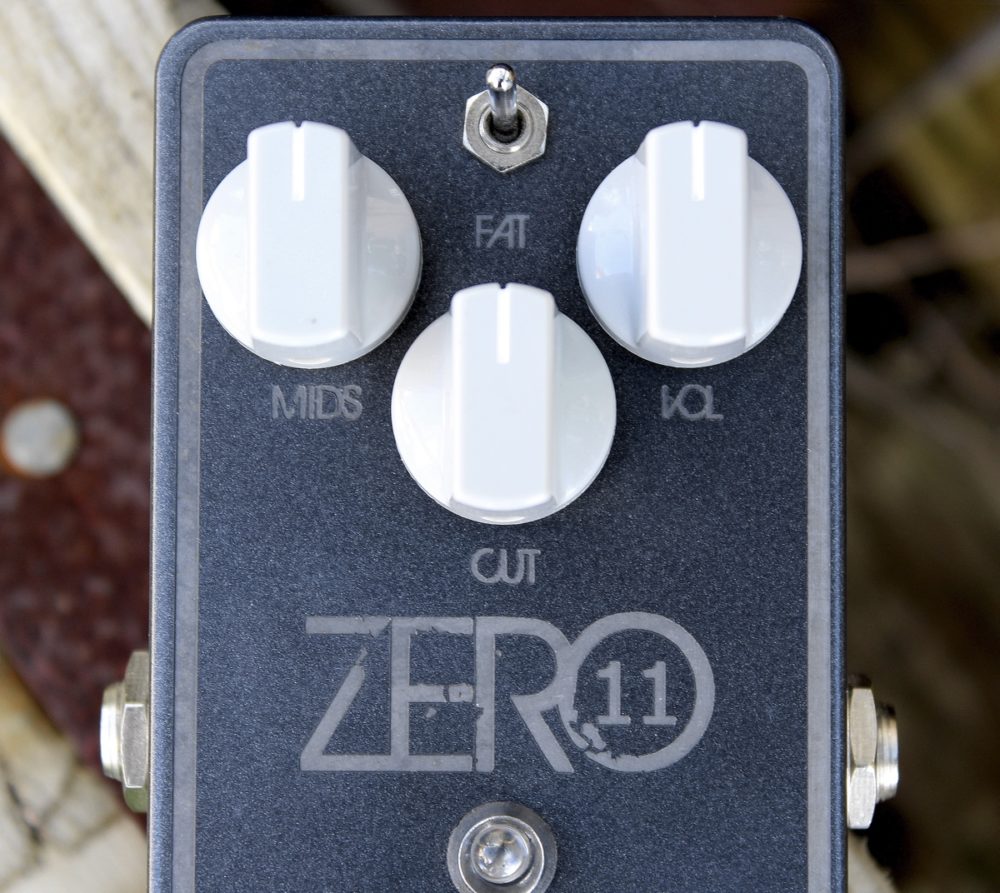 Controls
Mids : This controls the output level of the Special Broadband Mid Boost. The midrange is boosted naturally across a broad frequency range which gives your pickups a fatter "overwound" tone.
This can turn your single coils into fat, overwound pickups or even approach humbucker territory. Humbuckers get even fatter for a really hot meaty tone, without the low end flubb!
Vol : Controls the output volume of the Tight Boost or Fat Boost (selected via switch). There is a massive amount of output on tap to drive your amp into saturation or just bump you up in the mix to get your solos out front.
Cut : Gradually shaves off high frequencies as it is raised, nice for adding a little warmth.
Fat switch :  This switch selects between the Tight Boost or Fat Boost circuits.
The Zero 11™ is definitely not your usual one trick pony. With it's huge headroom and a massive array of tone shaping options.
It is a perfect fit with any rig or musical style, even acoustic guitar and bass.
Features
Unique Three Boost Design

Huge headroom, can run from 9 to 18VDC

Massive array of boosted tones at your fingertips

Output Phase synchronisation : Essential for stereo setups and some effects loops

Quality components used throughout

True Bypass switching

Unique All Analogue point to point hand wired circuit

Standard 3 Year warranty (conditions apply)
International orders must be paid via Paypal
This unit must only be powered by a regulated 9 or 18VDC negative centre (Boss Style) power supply (not included). These units do not take batteries.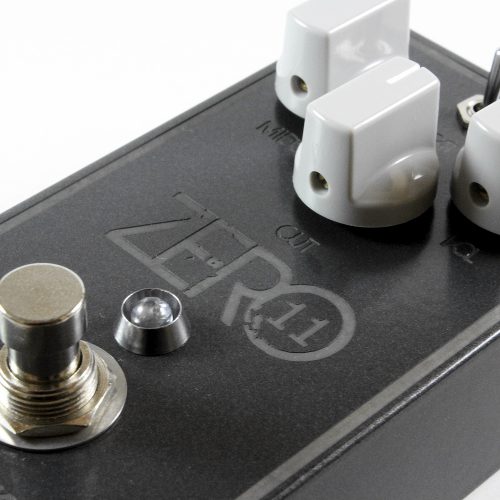 McPherson Stompboxes are handcrafted to the highest standard in New Zealand.