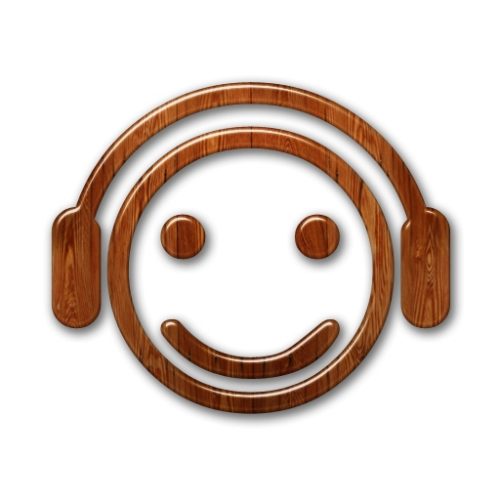 "Thanks for doing the custom Cry Baby mod you implemented, exactly according to my request: this pedal has instantly become 50 times more useful than it was before. And thanks for the fast turnaround: absolutely top service."
"McPherson Music have always done an outstanding job of modifying pedals at my request. Everything from modulation effects to overdrives have all seen great results. Really friendly and easy to deal with, backed up by great rates and sound advice. They are a one stop shop!" 
"Lightspeed delivery! The Java Shot is a winner on all levels! Trumps my Inline buffer in tone."
"Superfast payment and pick up. No worries. Thoroughly recommend McPherson Music for all pedal mods and fixes."
"Great product, well built and is a great addition to my guitar rig"
"Got it – works great."
"Service, communication and product all spot on. Thanks"
I got my Jackhammer back today. You did a most excellent job – I'm very impressed.
I've been playing with it for a few hours now, and I must say it's a monster! The notes just explode off the fretboard – the clarity and harmonic liveliness have made it a pleasure to use.
The distortion mode is so awesome now, and I love the bass response – my low E string doesn't sound bloated anymore. The self oscillation of the sound at maximum gain is the icing on the cake – loved it!
If I had three hands I'd give you three thumbs up.
Thanx, and thanx again.
Kind and appreciative regards
J.
"The Java Shot sounds excellent, and feels very solidly made. Added a whole lot of depth to my amplifed acoustic sound (using a passive fishman soundhole pickup). It also sounds great with my strat. Highly recommended!"
" McPherson Music / Waylon were great to deal with, they were helpful, quick to respond, technically knowledgeable and upgraded my pedal so it's ready for a hard life. I would definitely recommend using McPherson for any pedal mods, upgrades etc, as well as for  advice/mods to maintain signal quality. They are the best I have come across in NZ. Thanks! " 
Peter Albert
"Very prompt delivery Auck-Wellington and the Red Boost pedal is phenomenal!" 
"The man is AAA+ and a true professional service, will be recommending to Everyone!! thanks Waylon."
"what a bargain, this thing shits all over my bandmates crybaby which cost him more. if you don't get your wah pedal from this guy, you're an idiot. thanks heaps mate"
"Mint Gear, Great service"
"Awesome, very helpful and great product. Highly recommended"
"pedal sounds great, very very happy with it. cheers"
"Highly recommended… kept me up to date every step of the way and the end result is AMAZING"
"awesome customer support! I would happily recommend this trader AA++"
"the red boost has amazing tone and really does enhance your sound without taking amp or guitar characteristics away.i almost dont want to share information lol. great trade thanks a lot"
"thanks very much A+++ the modded pedal is awesome. Great trader quick in his work"
"Trust him with any pedal you have, he makes magic with a soldering iron. After trade i was able to by his waylo red inductor, It sounds incredible. Thanks heaps"
"Thanks for the great Trade. Pedal is superb :)"
"awesome pedal, I love it and it sounds amazing, the best mod you could get for a distortion+ love the sound. Great quick and easy trade, always a pleasure A+++++++++++++"
"great mods, fabbo pedal, just screams thru my marshall classA combo. great trader, great service. recommended! oh yes!"
"great pedal,love it.A+++ trader"
"Nice to meet you today. Thanks for the awesome pedal!Can't wait to try it out"
"not a problem to deal with. fast delivary and think the product is brilliant. cheers A+++++++++++++++++++++++++"
"excellent service/turnaround fast. mod is very, very good my wah pedal has a much better voice ,and no volume drop with effect engaged highly recommend"
"sounds awesome A+ cheers"
"quick delivery good trade, wah pedal never sounded better :)" 
"Pedals sounds unreal! What a great improve of tone from stock! highly recommended"
"Great trade. Kept in touch and gave excellent advice. Also did a very professional job. Recommend to all. AAA+"
"amazingly helpful and QUICK!! Item is fantastic thanks"
"very good product, recommend this seller, pedal worked perfect on gig night! all good ,Im very happy Regards Chris McC "
"awesome. highly recommended for anyone who wants more out of there effects."
"Awesomeness dripping with triple awesomeness topping..many thanx Waylon AAAA++++ "
"This pedal sounds amazing!! Thanks so much"
"101 %% trader What a great trade perfe ct sale quick and awesome the product is unbelievable huge difference thank you sure i will be looking to you for more mods in the future"
"Epic!" 
"love the upgrade, sounds awesome, cheers AAAAA++++++"
"awesome and trustworthy trader and craftsman.Guitar sounds sweet! Highly recommended A++++"
"great product, awesome trade. if you want the best get mcpherson! highly recommended. quick, easy trade. A++++"
"Excellent trade, highly recommended. Love the sound of the red boost!"
"Great trade, bought my wah pedal back into use, just in time for gig."
"A++ trade.love the pedal mod.cheers mate."
"Absolutely perfect, love it! Thanks a lot!"
"Fantastic trade…highly recommend him. Thanks again for the great service!"
"Great guy – friendly, fast and a wicked upgrade too! Thanks A+++"
"Fantastic workmanship, mods have improved the pedal 100%, highly recommend this trader."
"Excellent trade, prompt delivery. Cable is great!" 
"Exactly what I was after. Cheers dude" 
""most fantastic trade and pedal, in great condition and great packaging would trade again! thanks mate!
"Excellent Trader. Fantastic MOD to the MXR-104. Twice as much output, so now usable. Also distinctly clearer at higher gain setting. Thanks, will send you my other 104 shortly for same MOD". 
"MXR Distortion + output mod and WOW, very very impressed. This has turned my pedal from unusable live to right up there on the front line with head room to spare. Unbelievable, very very happy and still distinctly distortion +. a MUST have for anyone with this pedal. Great guy to deal with too"
"prompt delivery, good communication and great kiwi made product.