Description
"These ultra small boosters sound exceptional and are built tough!"
A great clean booster can add another dimension to your tone and our Micro Boost™ has all the additional punch, clarity and warmth in spades.
Push your amp into saturated oblivion or juice the front end just a little for a nice bluesy drive.
If your amp has enough head room, the Micro Boost™ makes a great crystal clean boost.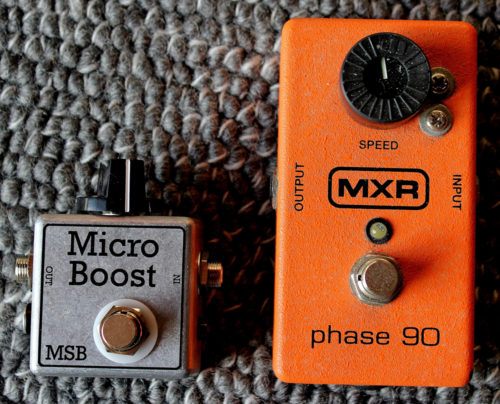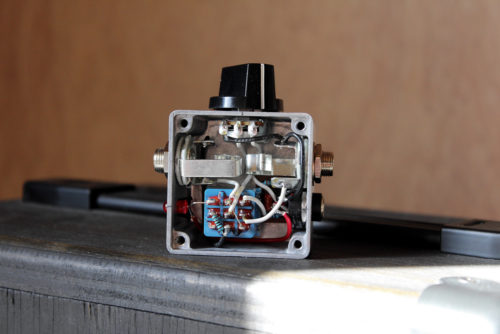 Features
 – Unique All Analogue point to point hand wired circuit
 – Sweet, Punchy and rich
 – Can run on 18VDC for increased headroom and output
 – Ultra compact design
 – Quality components used throughout
 – True Bypass switching
 – Unique All Analogue point to point hand wired circuit
 – Standard 3 Year warranty (conditions apply)
International orders must be paid via Paypal
This unit must only be powered by a regulated 9 or 18VDC negative centre (Boss Style) power supply (not included). These units do not take batteries.
"A pint sized power house "
Some customer feedback……..
It's tiny, it's quiet and it packs a punch!…… it does an incredible job of adding "life" to my signal in any situation…… bringing warmth, roundness and sparkle to neck humbuckers………….I couldn't turn it off! It added much more than just volume – almost like a studio compression/sonic enhancement.
Never thought a simple boost could do so much for tone.
J.L
McPherson Stompboxes are handcrafted to the highest standard in New Zealand.