Description
Our Fusion Wah™ pedal has been designed to sound great with any guitar even your Acoustic!
If you have ever tried to use a wah pedal with an acoustic guitar? You would have likely found that it does not perform very well.
Our Fusion Wah™ features separate Wet and Dry mix controls so you can blend the exact amount of Wah to pure guitar tone. This is also what makes this wah so affective on acoustic.
In addition the output is phase synchronised to the input, this avoids low end loss with multi source pickup and stereo systems.
This unit, like all our pedals is completely handmade, not just hand assembled, right down to the point to point wired circuitboard. Only quality reliable components are used for the smoothest, most organic wah tone imaginable. This circuitry is all safely housed inside an extremely heavy duty die cast enclosure, with adjustable treadle tension.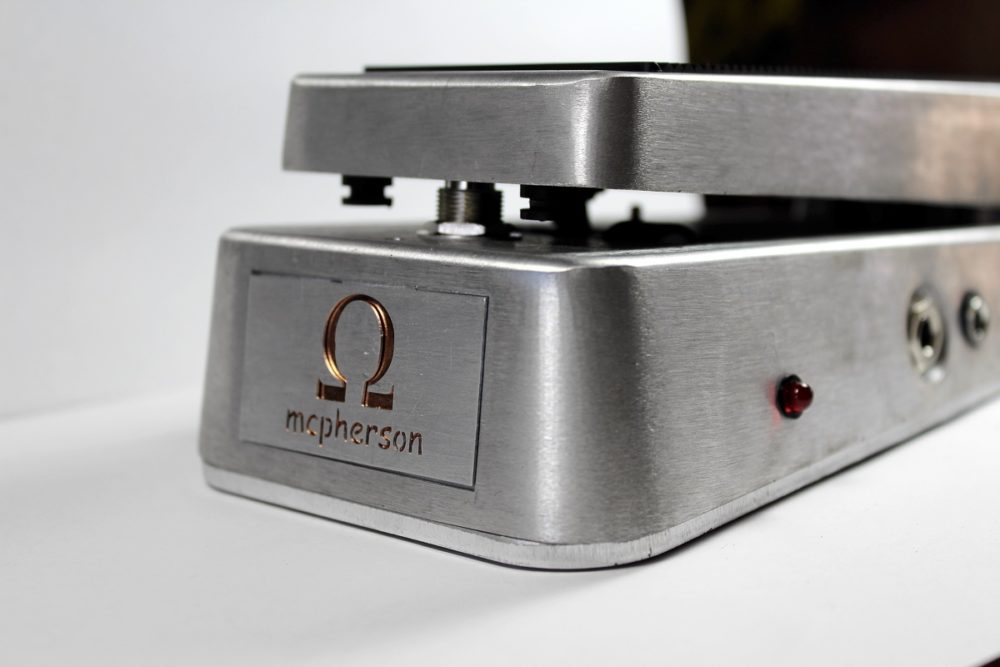 Each Fusion Wah™ features one of our own handcrafted Vintage Black inductors. These inductors, are  built here in the McPherson Stompboxes workshop and are scatter-wound by hand to a specific value for the sweetest, most vowel like wah tone.
The wah's optional flush mount base plate is another unique addition. The 4mm thick aluminum base plate has been custom made to allow for a completely flat base, for easy fixing to your pedalboard with superior strength over a standard wah base plate.
" This wah works perfectly in my setup, I have never had a wah work so well with my Acoustic "
Features
Uniquly voiced circuit with Wet and Dry mix controls

All Analog point to point wired circuitboard

Vintage Black Inductor Handcrafted by McPherson Stompboxes

Extremely Heavy duty enclosure with adjustable treadle

Optional Custom made heavy duty "Flush Mount" base plate

Optional controls for personal customisation

Output Phase synchronisation : Essential for multi pickup and stereo setups

Quality components used throughout

True Bypass switching

Unique All Analogue point to point hand wired circuit

Standard 3 Year warranty (conditions apply)
International orders must be paid via Paypal
This unit must only be powered by a regulated 9VDC negative centre (Boss Style) power supply (not included). These units do not take batteries.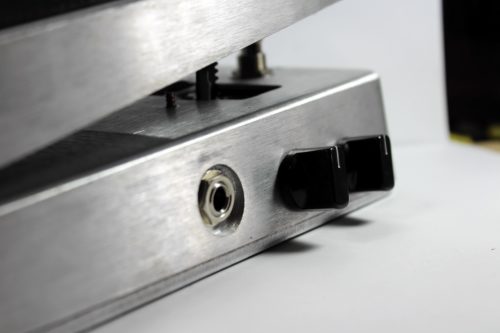 McPherson Stompboxes are handcrafted to the highest standard in New Zealand.