Description
"A Unique Booster with loads of output"
Our Deluxe Strat booster has been designed to deliver up to 20db of clean, organic, super transparent boost across the full frequency range of the guitar.
Whether you need to adjust volume quickly between guitars, push your amp into saturated oblivion, or punch your solo through a dense mix this pedal delivers, all without altering your original tone.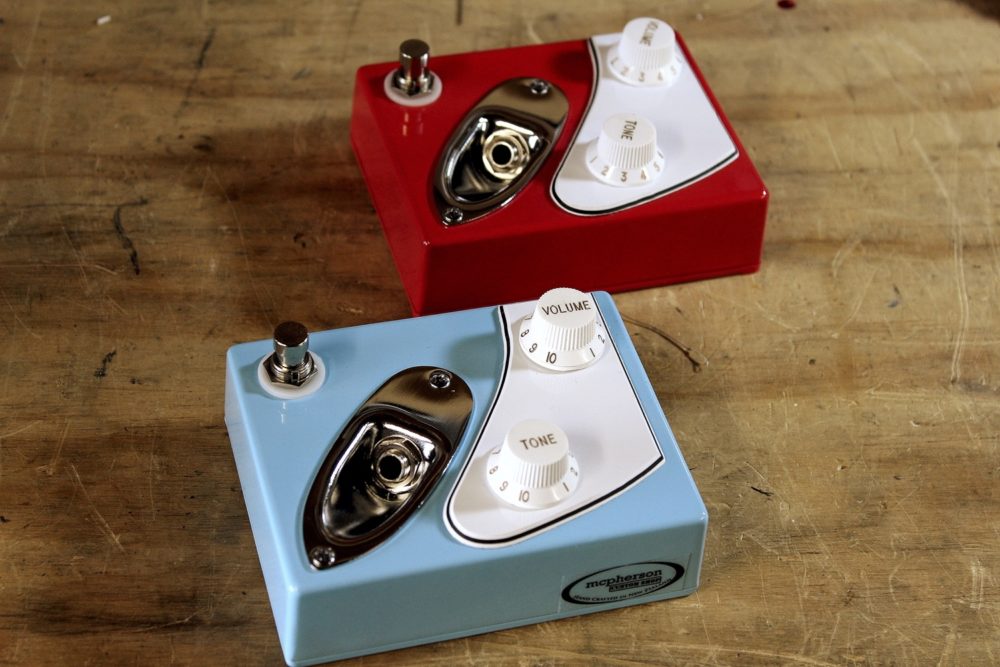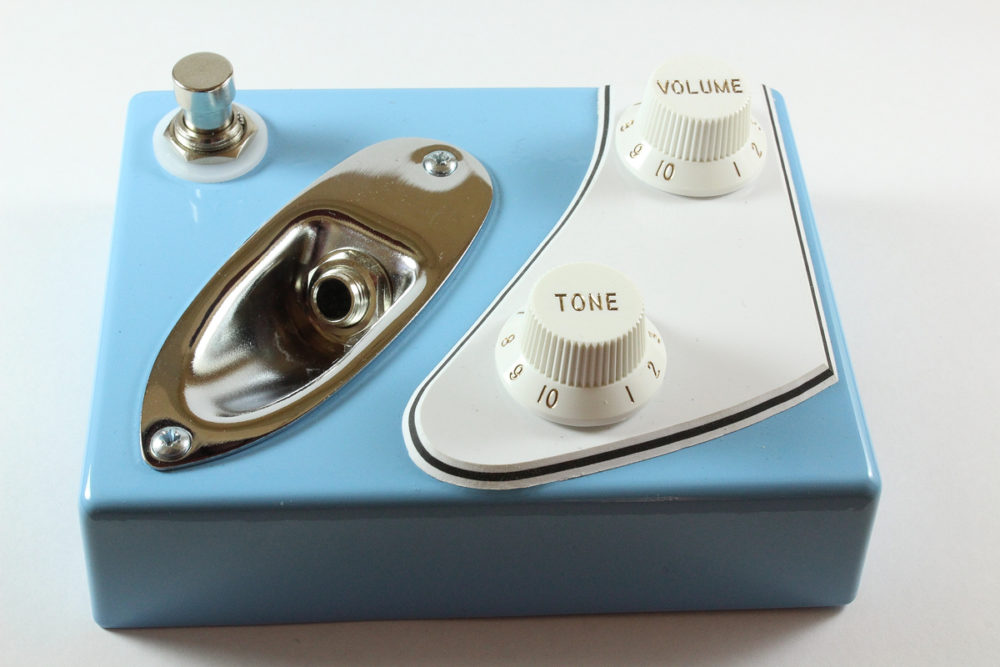 Controls
Volume : Controls the boost volume from unity through to a massive 20db!
Tone : A unique control that simulates the natural cable capacitance roll off that many guitarist love.
Before wireless guitar, many legendary guitarist used very long cables, most notably a Mr J . Hendrix who's coiled cable rolled off quite a bit of treble before his signal even made it to his amp!
Using an active booster can eliminate this phenomenon, so we have added this unique Tone control to our Deluxe Strat Booster so you can retain your original tone. It's your sound only louder!
The output is also phase synchronised to the input (many boosters invert you phase) so it will work great in stereo rig or in effects loops where phase inverting can cause problems.
The Deluxe Strat Boost can be run on 18VDC for massive headroom, it can even be used on Bass
Features
• Organic Full Frequency Boost
• Huge headroom, can run from 9 to 18VDC
• Unique Tone control simulates cable capacitance
• Output Phase synchronisation : Input and output phase match
• Quality components used throughout
• True Bypass switching
• Unique All Analogue point to point hand wired circuit
• Standard 3 Year warranty (conditions apply)
This unit requires a regulated 9-18VDC negative centre (Boss Style) power supply (not included)
This unit can not be run on batteries.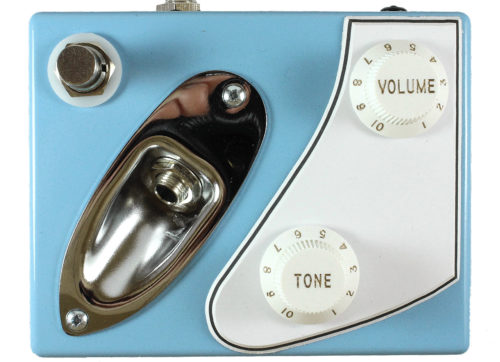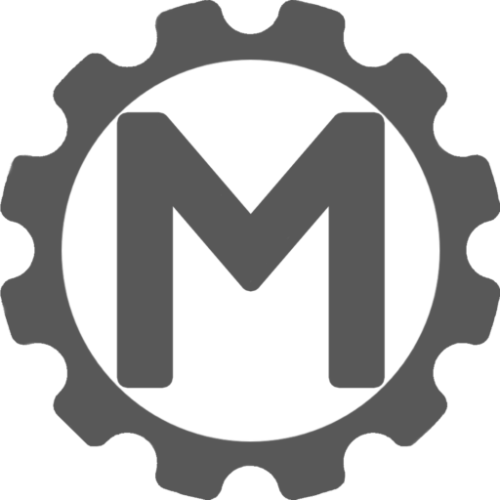 Sound Samples
Please remember, these demos are only a tonal snapshot. Subtle detail of how the pedal reacts and interacts with your playing is really what makes the Deluxe Strat Booster special.
McPherson Stompboxes are handcrafted to the highest standard in New Zealand.