Description
Our Antique Overdrive™ is an extremely Organic & Natural Overdrive
With tones from clean with a touch of break up to hot Texas blues or classic crunch the Antique Overdrive™ is an extremely versatile unit that will complement any musicians style and setup.
One of the Antique Overdrive's™ unique features is the Zero Loss™ Boost circuit.  This allows the pedal to be used as a complete system as opposed to two separate pedals in one box. The boost and overdrive circuits complement each other and work together allowing easy, intuitive operation and setup.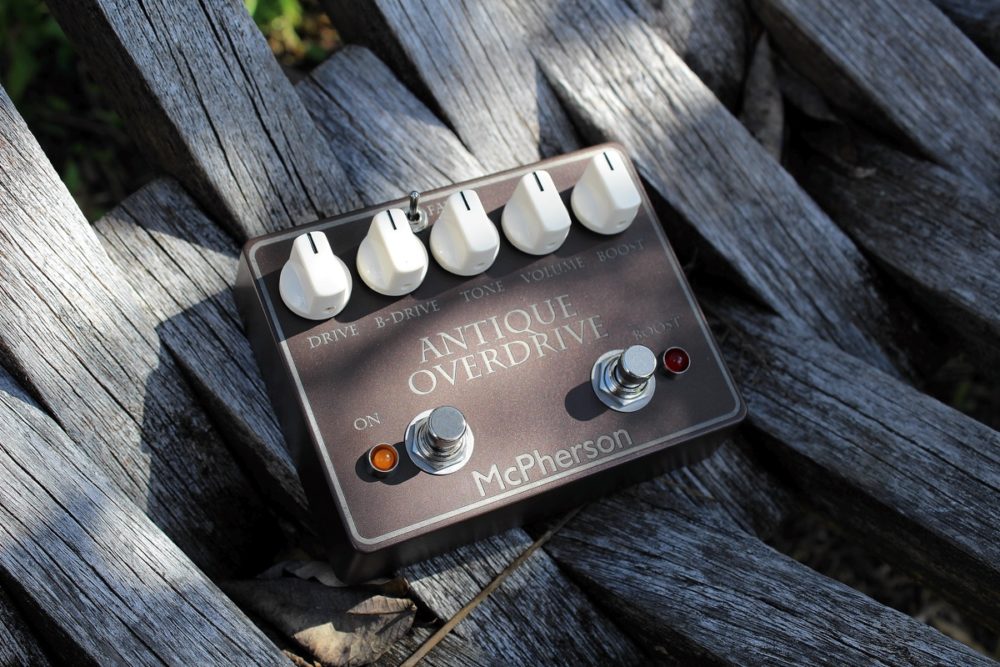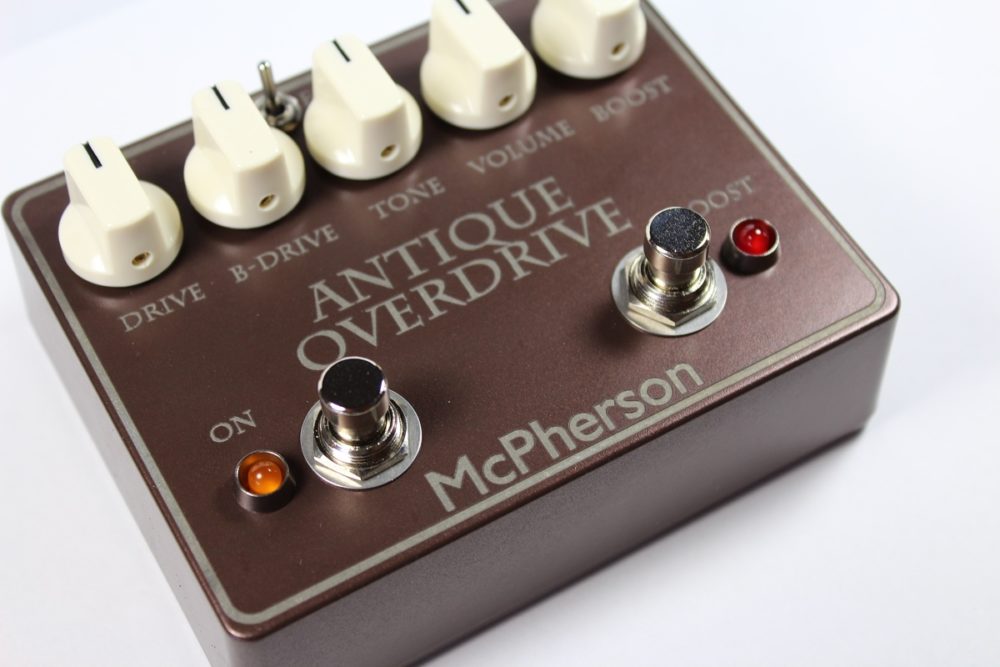 Controls
The left footswitch engages the pedal, while the right footswitch engages our Zero Loss™ Boost circuit.
This unique circuit does not affect your tone when engaged, and provides loads of real overall output set by the boost knob.
When the boost circuit is engaged, the Drive control is turned off and the B-Drive control is simultaneously turned on. This means you can have a completely independent drive setting for the boost, letting you have more (or less) drive saturation when the boost is engaged.
The upper left switch selects between two separately voiced modes.
The first mode is voiced for a clearer, tighter sound while the second is thicker and creamier while keeping all the low end intact.
The Antique Overdrive™ covers a multitude of tonal bases, styles and guitar types, while allowing your own signature tone to shine through.
Features
Truly hand crafted one at a time

Unique All Analogue point to point hand wired circuit

Super smooth, sweet organic overdrive

Zero Loss™ Boost circuit

Versatile design with intuitive controls

Quality components used throughout

True Bypass switching

Standard 3 Year warranty (conditions apply)
International orders must be paid via Paypal
This unit must only be powered by a regulated 9 or 18VDC negative centre (Boss Style) power supply (not included). These units do not take batteries.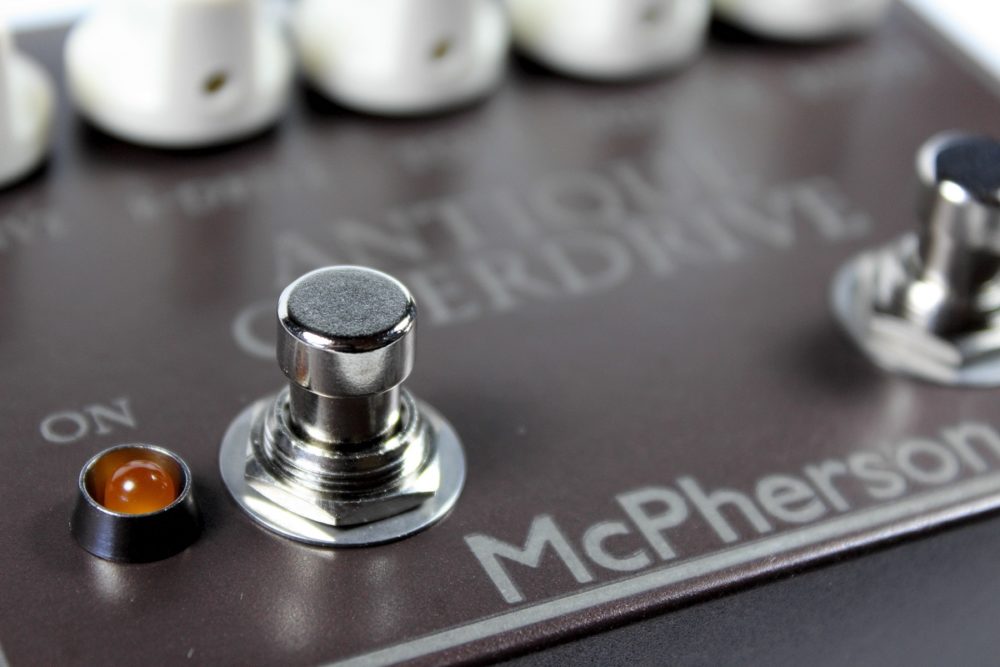 Antique Overdrive (older version) : Cosmetically different with the same core tone as the current version.
McPherson Stompboxes are handcrafted to the highest standard in New Zealand.